There are 8 Parent Clubs based in the City of Londonderry, symbolising the eight regiments formed during the siege to defend the city
Branch Clubs are located across the UK, Ireland & Canada; each Parent Club has its own history, affiliated Branch Clubs and traditions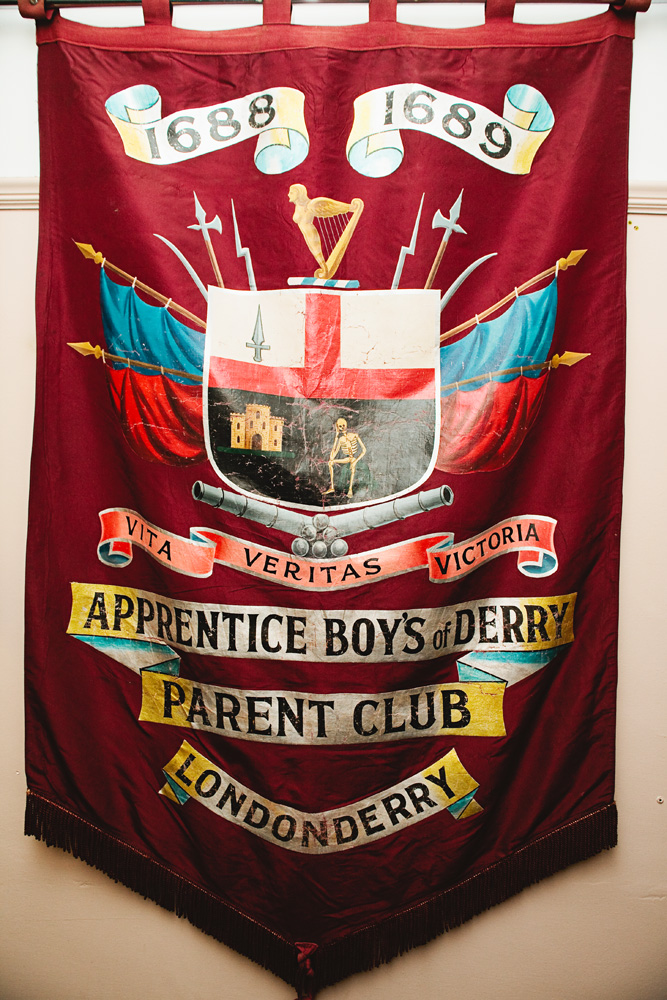 Originally formed in 1714 to commemorate the actions of the 13 Apprentice Boys that shut the gates and is the oldest of the Parent Clubs. It was reformed in 1814 by Benjamin J. Darcus.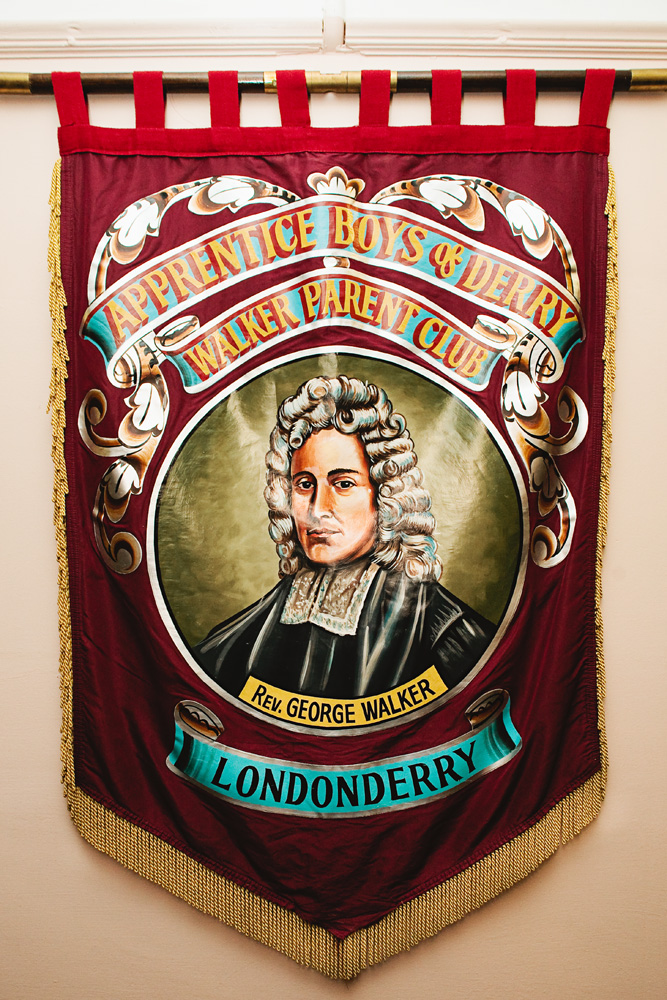 Formed in 1844 in Londonderry to perpetuate the memory of Siege Governor, Rev. George Walker, who was a inspirational clergyman and soldier.
He fought with King William at the Battle of the Boyne, where he was killed on 1st July 1690.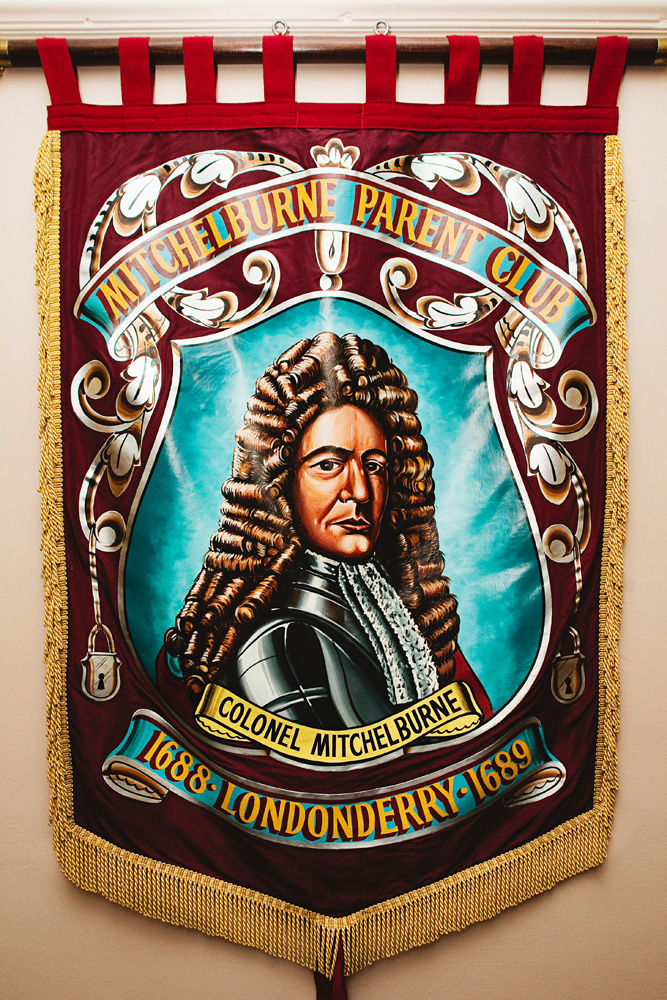 Formed in 1721, it was the first club to be named after an individual siege hero. Governor Colonel John Mitcheburne inspired the hoisting of the Crimson Flag from St. Columb's Cathedral as a symbol of defiance to the enemy.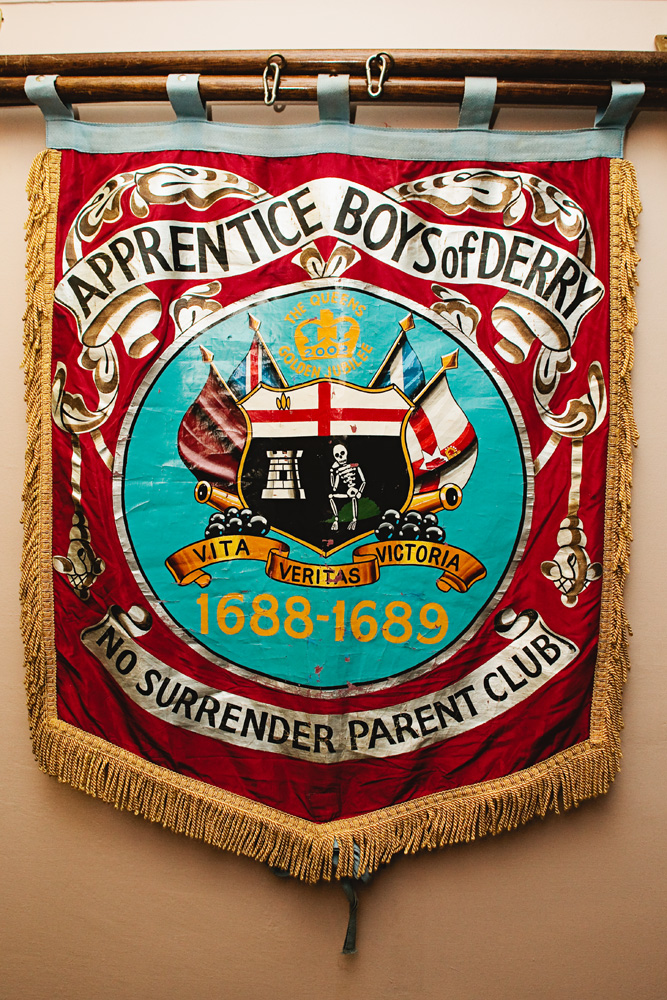 Formed on 11th September 1865, the club takes its name from the famous battle cry of the Defenders of Londonderry during the Siege.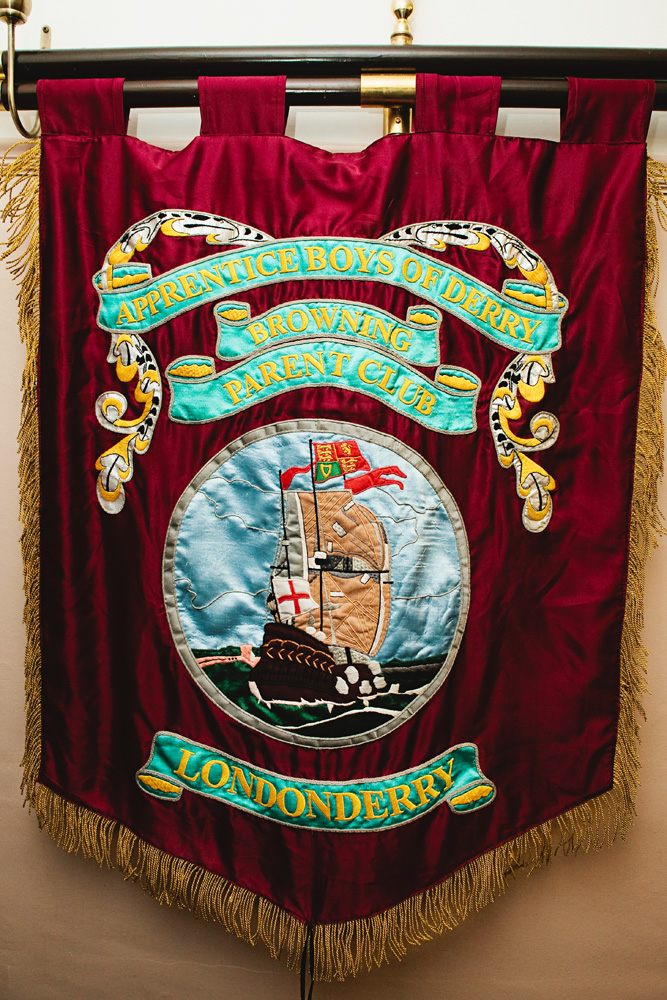 Formed in 1876, maintains the memory of Captain Micaiah Browning, a native of Londonderry and master of the sailing ship, Mountjoy. Browning was killed at the "Breaking of the Boom" across the River Foyle.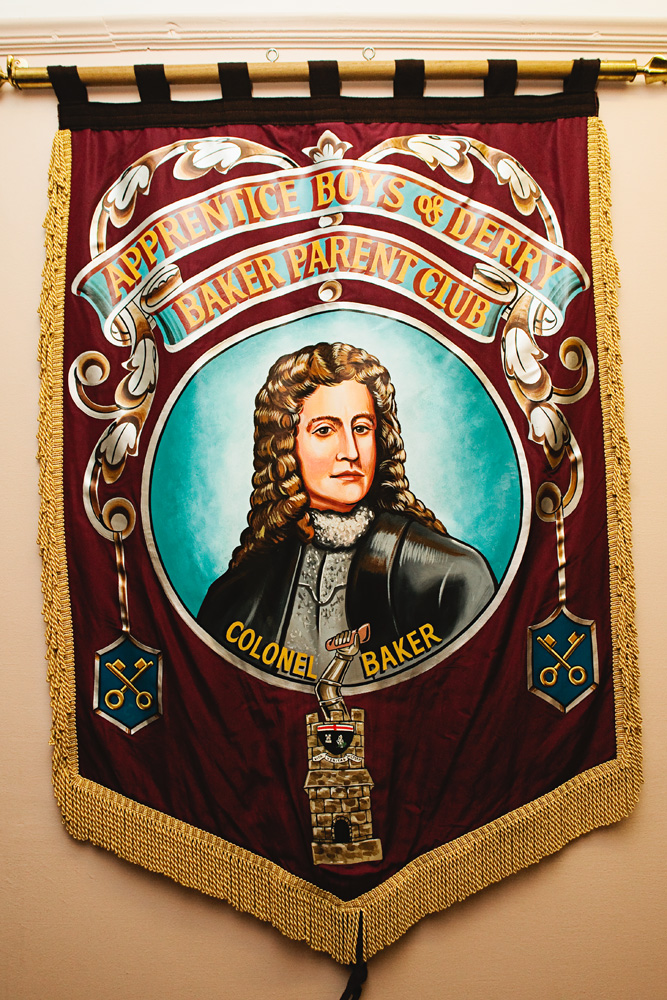 Formed in 1927, honours the popular Siege Governor, Major Henry Baker, who died of fever during the Siege on 3oth June 1689. Despite his illness, Baker defended the Walls against enemy attack during many cold and wet nights, intensifying his fever leading to his death.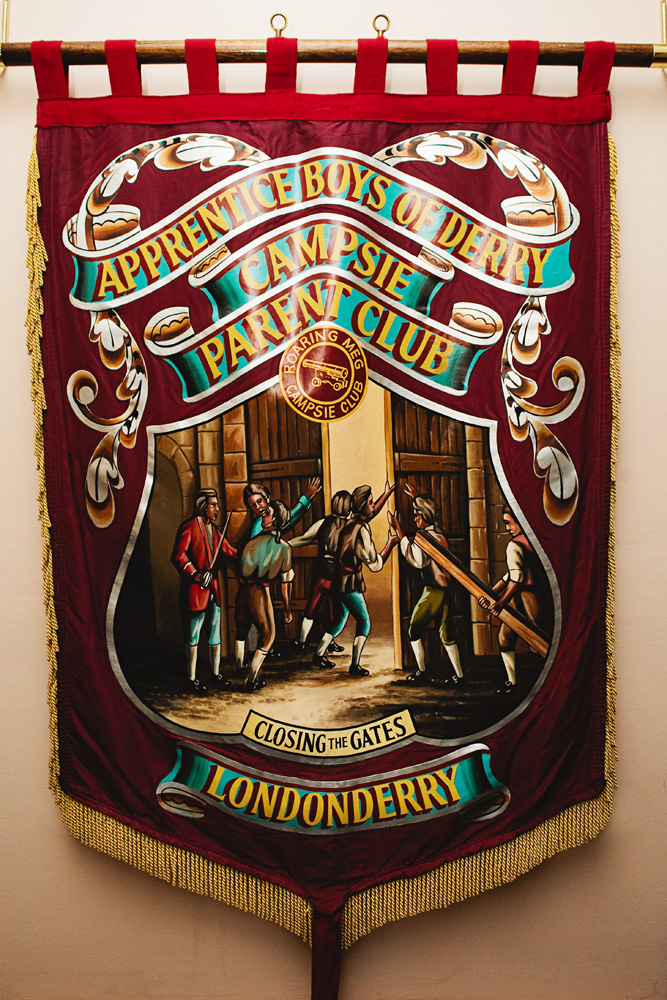 Reformed in 1950, and is the only Club named after one of the "Brave 13". Henry Campsie was the inspiration behind the Shutting of the Gates on 7th December 1688, and was severely wounded whilst leading his associates to secure the City Magazine and armoury.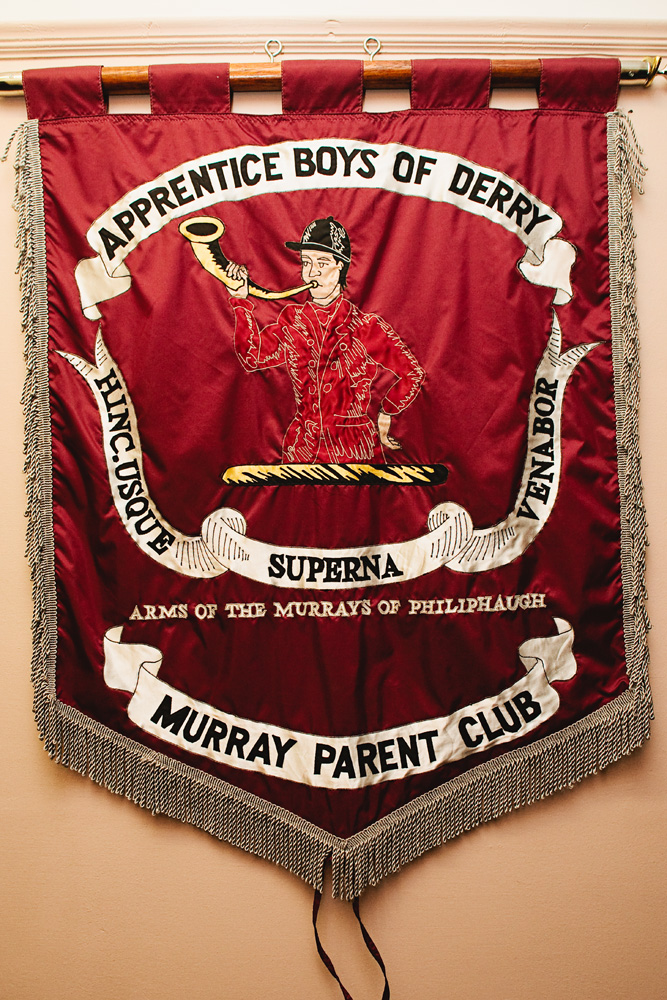 Formed in 1847, commemorates the Siege hero Colonel Adam Murray. Murray led his soldiers with their distinguished white armbands in many battles, including victories at Windmill Hill and Pennyburn Mill, where it is recorded that he slew the French General Maumont.