The No Surrender Club as we know it today was formed on 11th September, 1865 at a meeting in Mr. Robert Ewings of Waterloo Street
It seems that prior to 1865 there were two Clubs known as the No.1 and No.2 No Surrender Clubs, the earliest being formed in October 1824. These old Clubs fell into abeyance although one was evidently in good standing in 1849. The early meetings were held mostly for initiations and were held in a variety of different places until the completion of the Apprentice Boys Memorial Hall in 1877.
Of our 46 branch Clubs currently in existence the first was our Belfast branch formed in 1877. Unfortunately this Branch is now defunct. In 1903 forty candidates from Glasgow travelled to the city where they were initiated into the club at a special meeting.
The Scottish brethren presented the club with a jewel to be worn by each successive President. The medal is now over 100 years old and is still kept in remembrance of those Scottish brethren and worn regularly by the president. These brethren formed our Glasgow branch, the first of our 15 branches in Scotland.
The Club has had many Presidents during its history, the first being Bro. Alexander Morrows in 1865. During the early 1900's it seems that a number of members emigrated. Two of those were Presidents of the Club. In 1902 Bro, S. S. Smith had been President for 3 years when he emigrated to South Africa and in 1907, Bro. Armstrong had been President for 2 years when he left for Toronto.
The Club has produced four Governors of the Apprentice Boys Association, the first being Bro. Marshall McKay in 1913. Bro. Matt Kerr became Governor in 1935 and Bro. Samuel Craig was installed as Governor on 18th December 1976. The current Governor, Bro, James Brownlee, was installed on 1st December 2007.
Now the largest of the eight Clubs, with 46 branches, the No Surrender Club most recently opened a new branch in Scotland, at Drumchapel  in the suburbs of Glasgow.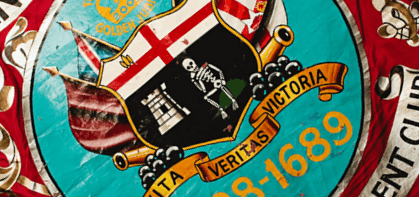 Limavady
Lisburn
Corlea
Keady
Bovea and Ardinariff
Omagh
Convoy
Glasgow
Ballynahinch
Drumbo
Lisnadill
Rathfriland
Hillsbrough
Dromara
Beragh
Bready
Ballyholey and Raphoe
Broomhedge
Ballymena
Finvoy
Carnalbana and Deerpark
Bellarena
Bellshill
Cappagh
Edenmore
South Belfast
Bridgeton
Craigneux
Falkirk
Allanton
Aghalee
Blackburn
Blantyre and Cambuslang
Dalmarnock
Ballinakillew
Kingdom of Fife
Stonyford
Airdrie
Magheramourne
Ottawa
Larkhall
East Kilbride
Newtowncunningham
North East of England
Carluke
Drumchapel